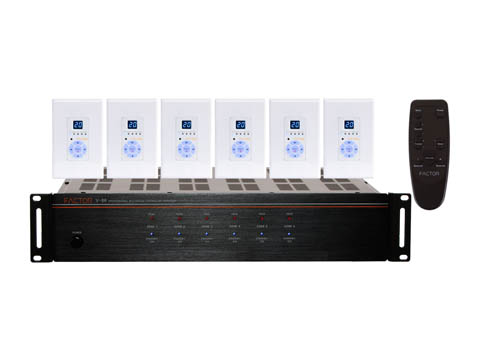 Whether you are enjoying  a dinner party with background music, sitting around the pool listening to your favorite music, enjoying the night in party mode, or simply relaxing in the tub with your own private spa experience, SecurU can provide and install your home audio solution.  Whatever your music needs are, our whole-home audio solution is proven and fantastic.
With the multi-room Factor Electronics V-66 Professional grade audio distribution system, you can broadcast to six stereo audio signals in six rooms with any connected music source, simultaneously. Want more? The Factor V-66 is expandable for larger homes up to 18 zones.
Start enjoying your sound solution today!