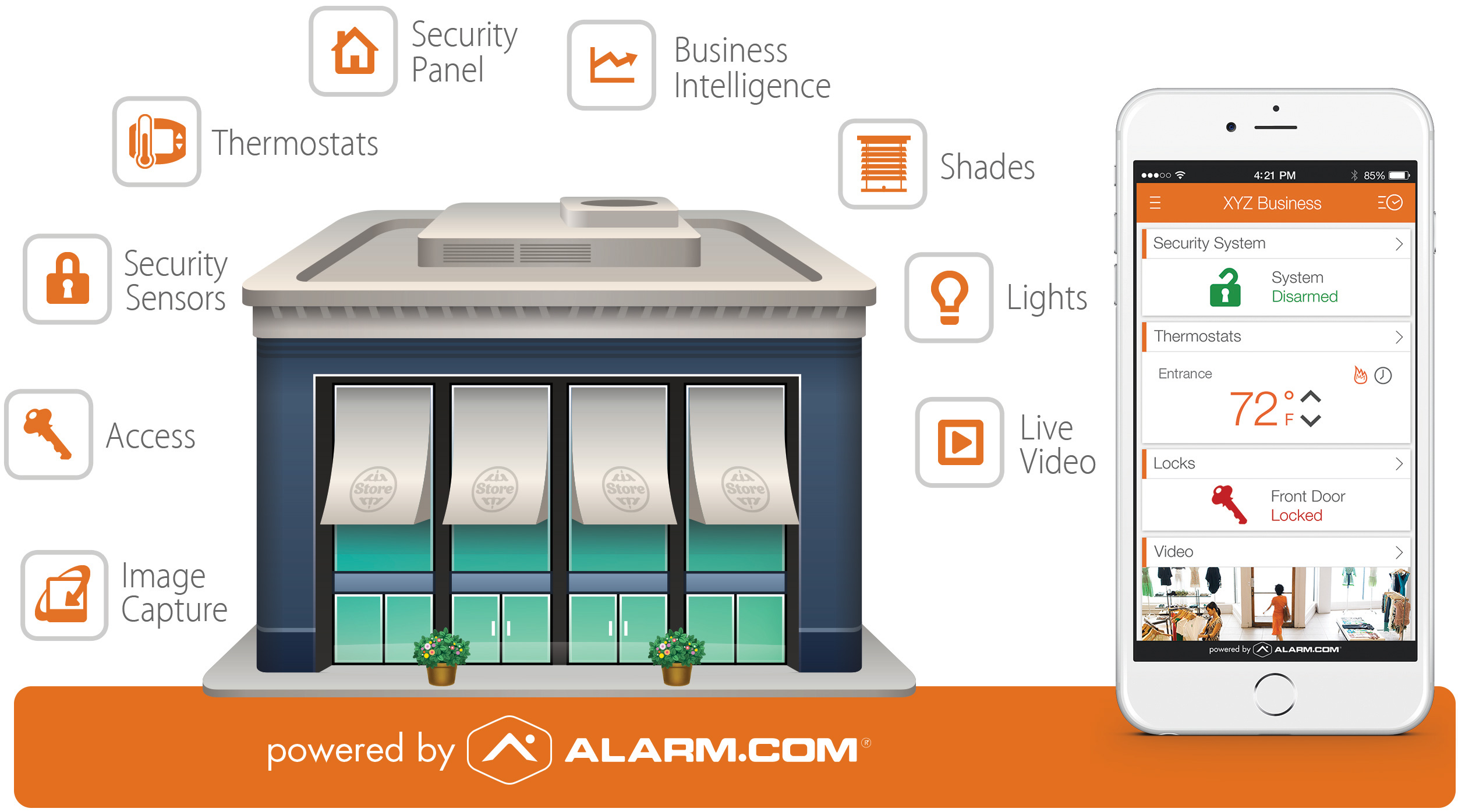 Commercial Security Services
Are you a business owner wanting to safeguard your property from potential theft and are unsure of where to begin? If your answer is yes and you live anywhere in the Oakville, ON, area, you have come to the right place. Established in 1994, SecurU is your local security company, specializing in a wide range of security systems designed for both residential use as well as commercial use.
It may be true that theft and other property crime rates have fallen throughout the Halton Region in the last couple of years, with a total property crime decrease of 7.9 percent between 2013 and 2014. However, not only do these statistical figures not predict what may or may not happen in the future, but they also do not include the property crimes that do occur: In 2014, the city of Oakville has experienced 1,284 thefts under $5,000, 29 thefts over $5,000, 360 break-and-enters, and other property crimes for an annual total of 2,633. For a suburban town with a population of 182,520, these numbers are huge!
Security Systems
Do not allow yourself to become the next victim of property crime! Our highly skilled and experienced team will ensure that your home and/or business is fully protected with a state-of-the-art security system at all times. When you call us for a consultation, we will help you choose the right system for your individual needs. All of our security systems have been created with you – the client – in mind and are installed with the utmost care and professionalism.
For more information on residential and commercial security systems, please do not hesitate to contact us at SecurU today. You can reach your Oakville security company by phone at (905) 878-4634 or through our online contact form.