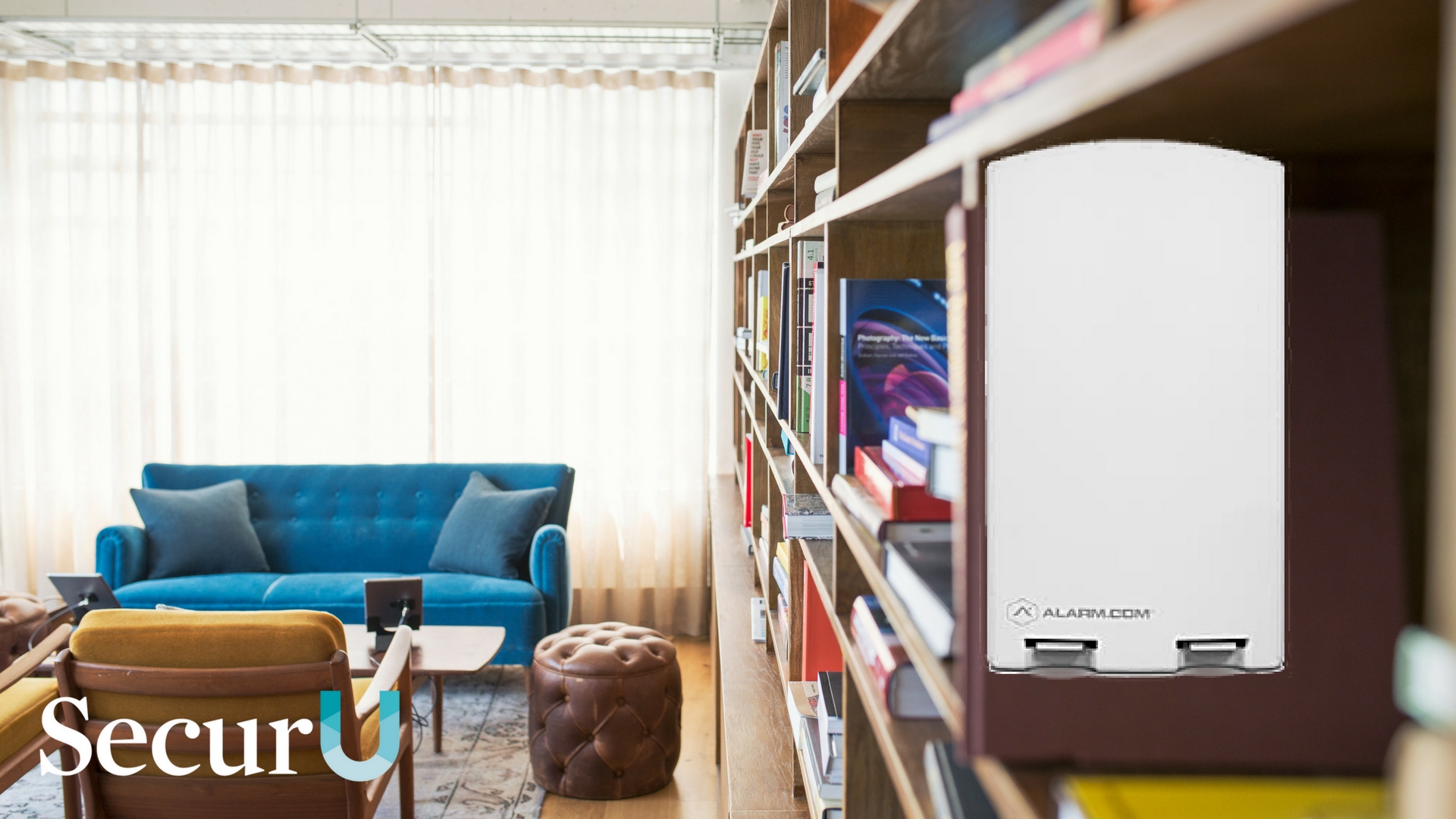 Introducing the new Alarm.com PowerSeries Communication Module
System Enhancement Module DSC PowerSeries™ LTE
The Alarm.com System Enhancement Module (SEM) is the most cost effective and comprehensive solution to migrate compatible DSC PowerSeries PC1616, PC1832 and PC1864 panels to Alarm.com's award-winning interactive services. Supporting the 4G LTE cellular network, the SEM ensures the longest life cycle with the most secure and reliable service.
Enable wireless reporting of alarms and other system events using LTE wireless (cellular) network

Access to the secure wireless alarm signaling and routing service operated by Alarm.com

Configure and support installations from any browser or smartphone using Alarm.com's familiar and easy-to-use web and mobile support tools, including the Dealer Website, AirFX™ and MobileTech

Enable Alarm.com interactive monitoring and alerting for end users

Integrate Z-Wave support for Alarm.com's home automation and energy management services
Features
Fast, Reliable & Secure Wireless Signaling
The SEM is intended to be used as the primary communication path for alarm signaling to the central monitoring station, The SEM uses the LTE network instead of a landline phone connection.
No Separate Power Supply Needed
The SEM does not require its own battery or transformer. It runs on the control panel's AC power and backup battery sources and can function reliably for up to 24 hours during a power outage.
Remote Monitoring & Control via Web/Mobile
Operation of the SEM from the Alarm.com web and mobile interface is simple and allows system access at any time, from any location. Web features from Alarm.com include viewing system and sensor status/history, arming and disarming the system, setting up and managing user codes, and creating customized e-mail and text message notifications for any type of alarm or non-alarm activity at the property.
Home Automation & Energy Management
Alarm.com's automation and energy management services allow remote control of Z-Wave devices through web and mobile interfaces. Rules can be created to leverage the entire system of connected devices and security sensors.
Get Yours Today!
For only $349.00 + HST Installed (or Free with a Three-Year Agreement 39.95 per month + HST), SecurU customers can enjoy the following:
This device will allow you with an existing DSC PowerSeries alarm to benefit from all the alarm.com Smarthome services,
Add the module now with a Basic Interactive account, receive the alarm.com APP + Web login.

Basic Interactive Services Includes:

Wireless Alarm Communication from your panel to Alarm.com
Remotely arm/disarm system, see system status and event history, and change user codes through the Alarm.com website or mobile apps.
Receive email and text notifications when system events occur, such as arming/disarming, alarms, power failures and other trouble conditions.
Includes Weather to Panel (Current weather and up to 6 day weather forecast can be provided by Alarm.com to be displayed on compatible security control panels and keypads)
Voice Notifications for Alarms (Automated phone notifications for alarm events), Geo-Services, and Crash and Smash Protection.
Central Station UL Monitoring or 2-Way Voice Monitoring can be added as option.

No need to retrofit or upgrade your existing alarm hardware to get the alarm.com services to control lights, locks, thermostat, video doorbell, cameras and garage doors.
Simply install the new module and start enjoying the new perks.
Contact us today to get you going!