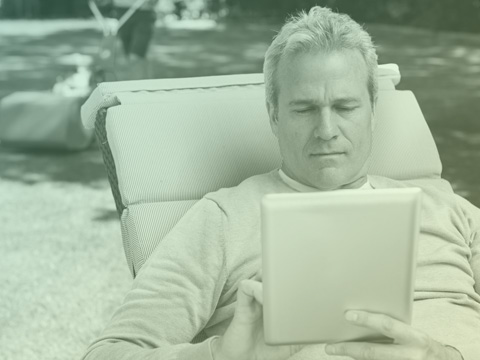 A modern wireless home security system is nothing without a video monitoring feature! Our experienced SecurU team will help you select the right products and ideal camera locations around your home to best suit your security needs.
Many families leave their homes empty throughout the day as they go to work, school, etc. When you go on vacation, your home stands empty for days or weeks at a time, vulnerable to potential theft and other misfortune. The first step to increasing your home's security while you are away is to install a state-of-the-art residential monitoring system.  For optimal peace of mind, you can now incorporate a home security camera into your monitoring system. This will allow you to view the inside of your home from anywhere via your mobile device.
At SecurU, we offer a broad variety of quality surveillance products, such as American Dynamics Digital Video Recorders (DVR), which offer seamless smartphone connectivity to both live view and playback with Apple and Android devices. The DVR will detect movement within the field of view of the camera and will store video event images onto the recorder for future playback. With its convenient search and recovery options, this home security camera allows you to monitor your home, cottage, and/or investment property – all with one easy-to-use smartphone app.
If you live in or around Oakville, ON, and would like to learn more about the camera features of our wireless home security systems, please do not hesitate to contact us today.  Our SecurU experts are waiting for your call!