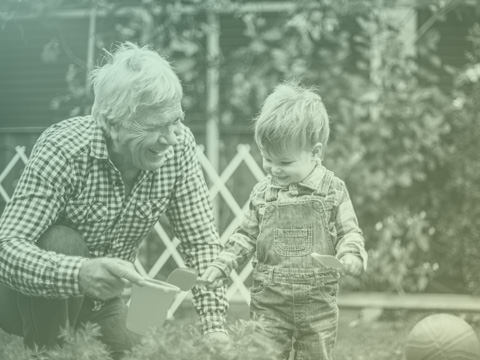 Supporting independent living in your own home! Freedom made possible with our SecurU Medical Alert System.
Given the choice, most seniors and persons with medical conditions or physical challenges would prefer to live in their own homes and be as independent as they can. That's not always possible, but for many, this dream can become a reality with the addition of one easy-to-use communications device. A Personal Emergency Reporting System connects to your home telephone line and automatically places a call for help whenever you need assistance, any time of the day or night. Ambulance, family, neighbors, and medical personnel whom you predesignate are notified immediately, so they can respond.
Help is only a phone call away, activate your medical system for as low $199.95 and $24.95 per month with no long term contract. (taxes additional).
The heart of this system is the console itself, which is designed for tabletop use and is ideal for bedside placement. It features a centrally located HELP button for manual activation in the same manner as the personal transmitter DXS-LRC, which is a supervised Long-Range 1-Button device that can be carried as a pendant or worn as a wristband.  The CANCEL button, which stops alarms or resets the system following an alarm, is located on the console as well.
During an alarm, the console sounds a distinct tone to identify the type of alarm. During a power outage, continuous protection is ensured by a long-life back-up battery.
Other valuable functions are easy to add. The console is equipped for two-way voice communications, and in an emergency situation, the console contacts the SecurU Emergency Monitoring Center. With two-way voice capability, the console will also work as a speaker phone, allowing you and the Emergency Monitoring Center operator to talk directly with each other until help arrives.