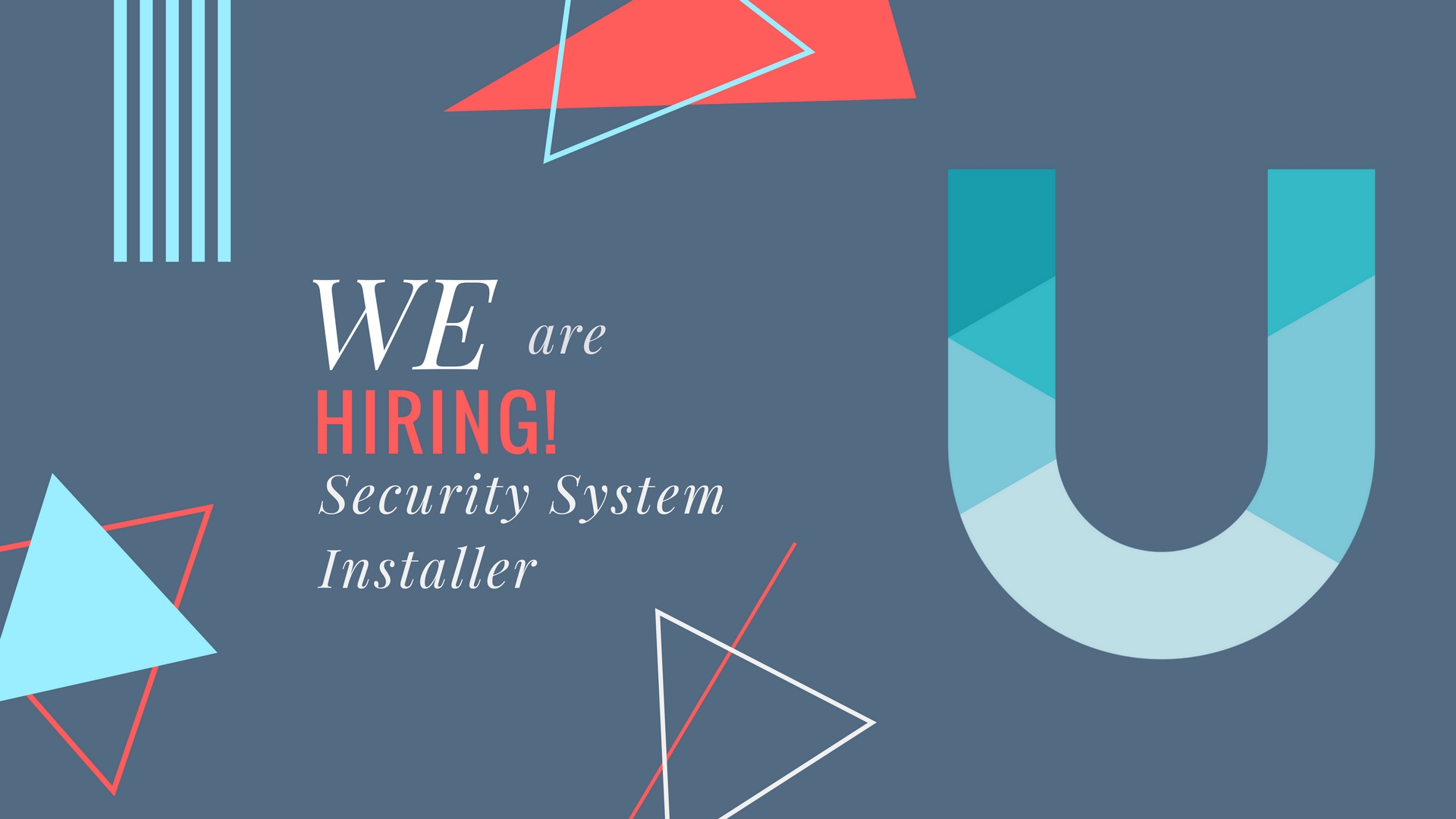 Security System Installer
You're a grandmother's dream. Customers love you. You are a Ninja IT Networker and you LOVE Technology.
If this is you… read on my friend… SecurU is the perfect place for you! 
Sure you can fix things.  And ya, mechanically you can use hand tools, and install cameras and security systems; but what sets you apart from the rest is your mad IT skills and charming personality.
You are looking for an awesome challenge. Your background and experience has been as an installer either for security systems or some sort of technology.
You have a bit of experience as an Installer/Technician, so you know the basics of how to install, troubleshoot and repair CCTV, burglar alarm, access control and other related products and cabling.
You have a way of making customers feel confident that you are going to save the day. When a customer has just experienced a crazy scary situation, you are able to approach the customers in a way that is reassuring and positive. Your outstanding communication skills & calm disposition have the ability to put everyone at ease.
You are friendly & happy.  You are motivated and dedicated.   You are confident and assertive, and have no issues introducing yourself to a room of people.  You are looking to be part of a small fun team, who's primary goal is to get er' done and delight our customers.
Organized and tidy; you would never think to walk into a customer's house with your shoes on!  You keep your commitments and time-wise are able to stick to a schedule; if for whatever reason you can't, you know good customer service is to call and let them know you're going to be late.
… So now you know that there is the perfect job for you, stop wondering what it would be like to work here – and send us your resume.  Do it.  Do it NOW.
Here are the nitty-gritty details:
Installation and service of commercial and residential security systems, access control, video surveillance, telephone entry, Smarthome solutions, cabling and music distribution.
Programming of systems both remotely and onsite
Network configuration and troubleshooting
Regular on-call rotation for emergency after-hour care
A willingness to take upgrading and new technical courses and learn new advances in the industry technology as it develops
1 – 3 years of experience within the Security System and Access Control industry or IT
Ability to lift equipment and tools up to 20 lbs
Ability to climb ladders and scaffolding.
Strong communication skills and customer service focus.
Possess a valid Ontario driver's license
Provide customers with training for proper system usage, and respond to technical inquiries
Reliable. Honest. Happy.
Only those selected for an interview will be contacted. Please do not contact our office about your application. We do not use agencies.