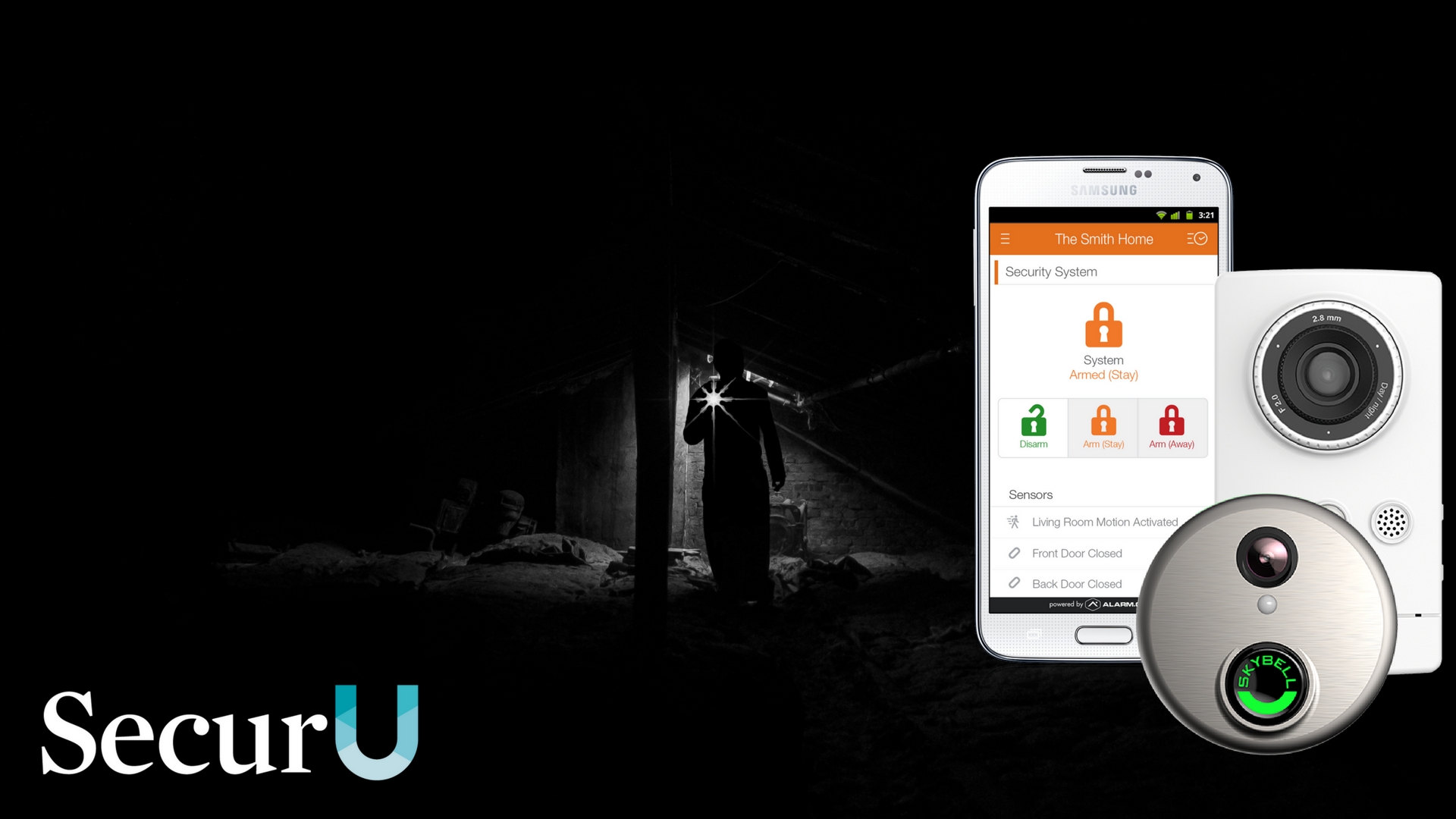 Are You Aware Of What Is Happening Out There?
Its been a long day and you're all ready to set off to dreamland. You're almost there when you hear a crash in the distant. Perhaps its from the front porch? But what is it? Is it a raccoon? The neighbour's cat on a run? What?
With a smart home solution in place, all of your questions can be answered right from your bed. All you have to do is pick up your phone and go straight to your Alarm.com app. You don't even need to get out of your bed! Having wireless sensors, smart video cameras, and an awesome internet connection is all you need to always be aware of what is happening in and outside of your home.
So…
"What's that noise on the front porch?"
What is it that has been causing a wreckage outside of your porch? Is it really the raccoon or is it an intruder? Having smart cameras in place outside of your home can help you stay aware of that. You could also place a video doorbell on your door and be able to detect motion, capture a shot, and have an alert sent to your phone.
Should you hear an unexpected noise and want to check who's there, you can open a live video feed from your doorbell in your app. If it's someone you know, you can let them in by unlocking your smart lock. Raccoons, meanwhile, can be shooed away with two-way audio.
"Are the kids okay in the back yard?"
We all wish we could be in two places at once, but let's be real that is impossible. However, having a smart home can help tremendously with that. When you install and connect your video cameras to your smart home system, you can easily keep an eye on the kids and your pets while they enjoy themselves outside while you are dealing with your tasks indoors.
You can't be in two places at once. Your toddler needs to settle in for a nap, but the older kids want to stay out and play. Or maybe the dog isn't ready to come in, but you have jobs to do indoors.
"Is the swimming pool area secure?"
Always wanted an in-ground pool and now you have it? Awesome! However, this also means you need to be vigilant and ensure the safety of your family and friends.
This can be done easily by place a combination of motion-activated smart lighting and an alert-generating contact sensor for your pool gate. Should anyone tries to sneak into the pool for a late night splash, they will find themselves brightly lit and quickly discovered.
"Are my mower and tools okay in the garage?"

That's an awesome question, and we are more than happy to answer. Just give us a shout!
Secure U
At SecurU you, we always strive to provide our clients with solutions that allow them to adapt a smart lifestyle that is free, convenient and secure. We are strong advocates for smart home solutions as we believe such a system helps keep your homes and families safe as well as help you with your daily home keeping tasks. We provide our services to a range of areas such as Mississauga, Brampton, Oakville, and Burlington among several others. Just give us a shout; we are more than happy to answer any questions!