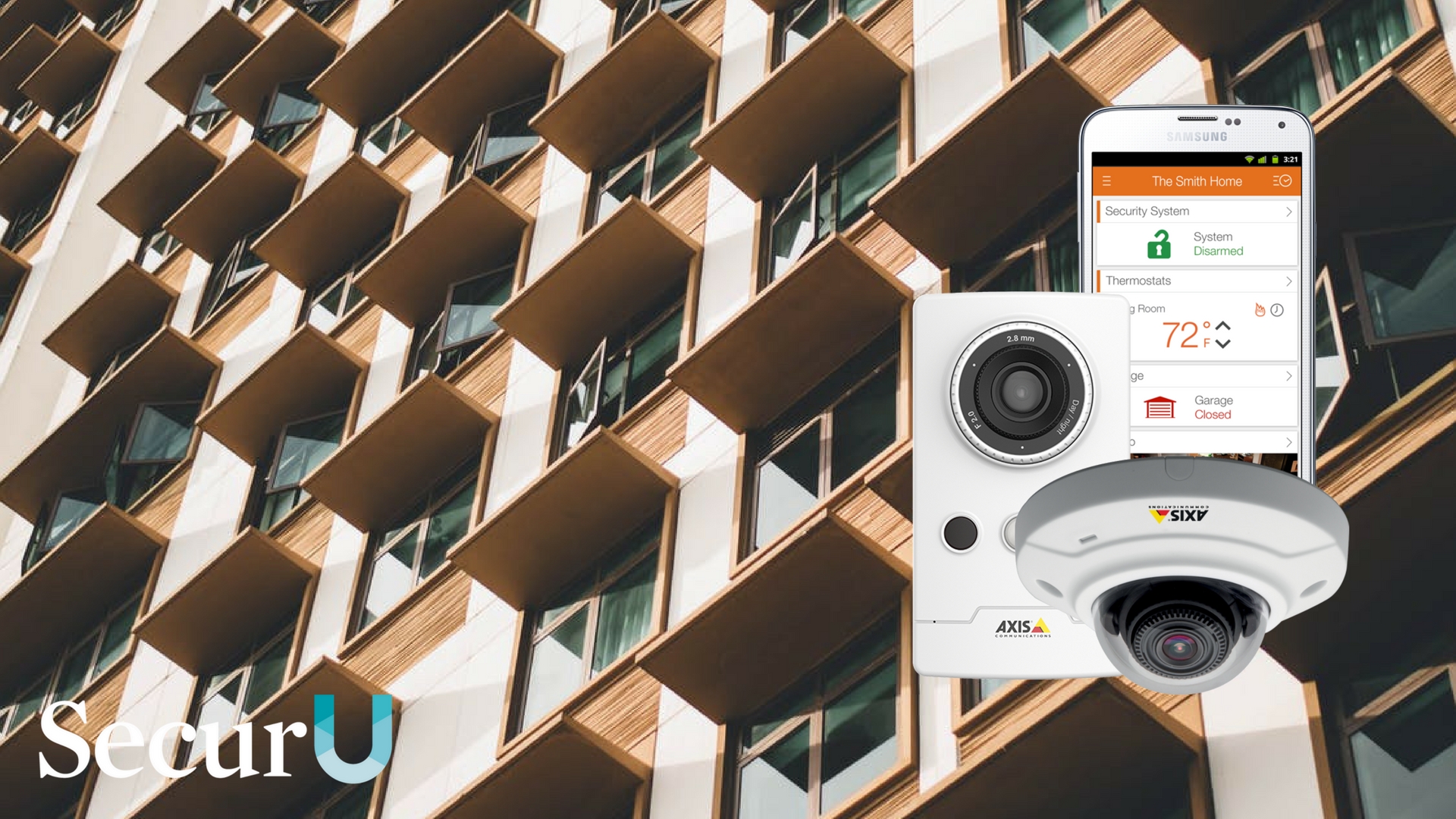 What To Do When Your Alarm Goes Off And You're Home
Now that you have your security system installed, you can sit back relax right? Not just yet. Having a security system in place is the first step to ensuring the safety of your home and loved ones. What should follow next is a range of tasks such as the formation of a safety plan. You need to come up with a plan as to what needs to be done if the alarm ever goes off and alerts you of an intrusion.
Make a Safety Plan
It is imperative to come up with a safety plan that is communicated to all members of your home or business setting. Here is a safety plan that was shared with us by one of our customers to give you an idea:
Meet Up in a Designated Location
The first thing you need to figure out is where everyone is to gather once the alarm goes off. Our customer decided that their master suite closet is the perfect spot for everyone to gather around as it is on the same floor as everyone and has a lock from the inside.
Take Your Cellphone with You
You need to ensure that one of you have to have a cellphone handy to call the authorities once you've gathered around the designated spot. You can either have a designated person to be responsible for that or just alert everyone to have their phone handy during such instances. In our customer's case, they themselves are the designated individual to carry the cellphone for such times.
Install a Wireless Panic Button
To ensure a safer environment, you may want to install a wireless panic button in your safe zone. Having a panic button can ensure that the monitoring station can be notified of the urgency and put you in the priority list when dispatching.
Get Your System Serviced
In addition to having a safety plan, it is also vital for you to have your security system serviced on a regular basis. Servicing your alarm system can ensure that everything is soundly working ultimately making sure that your home is guarded.
What You Shouldn't Do
Now that have covered some of the basics of what you should do, here is some information on what you shouldn't do.
Confront The Perpetrator
You must never confront the perpetrator. Often times, the perpetrators are professionals. They have years of experience when it comes to breaking in and thus are likely to be better fighters and attackers than most people. Therefore, it is always wise to seek shelter than to play hero.
Sharing Personal Information
In our day and age of social media, the line between what's private or what's public becomes blurrier by the second. It is always wise to keep your personal information private. Avoid announcing to your social media network that you're going away on vacation, alerting devious parties about your absence. Most of the times break-ins are reported, it is when the homeowners are away on vacation. Intruders like to avoid confrontation most of the time, therefore they plan their targets carefully and research before they make their move.
Don't Open Your Door To Just Anyone
This may sound a little odd at first, but hear us out. There have been some reported incidents where a person ringed the bell and pretended to be delivering flowers when they actually had devious intentions. Such individuals would usually come by the door disguised as delivery personnel to get you to come to the door and give them access to your residence. To keep yourself and your loved ones safe, it is wise to install a video doorbell that allows you to remotely answer the door via smartphone or device. This way you can put up a pretense that you're home, just busy and tell the delivery person to leave the package at the door so you can retrieve it later. Doing so would give the intruder the impression that you're home, discouraging them to break-in and it will also keep you safe from being attacked had you opened the door yourself.
Keeping Our Communities Safe
At SecurU, our primary aim is to ensure that our communities are safe. Having security systems and cameras help achieve a safe environment as it discourages intruders from taking action. Home alarms and security can be a very rewarding investment as it helps ensure the safety of your loved ones. If you could like to know more about security systems, cameras or home alarm, please do not hesitate to contact us. We offer our services to a range of areas covering from Oakville, Burlington, Milton and Georgetown among other areas.